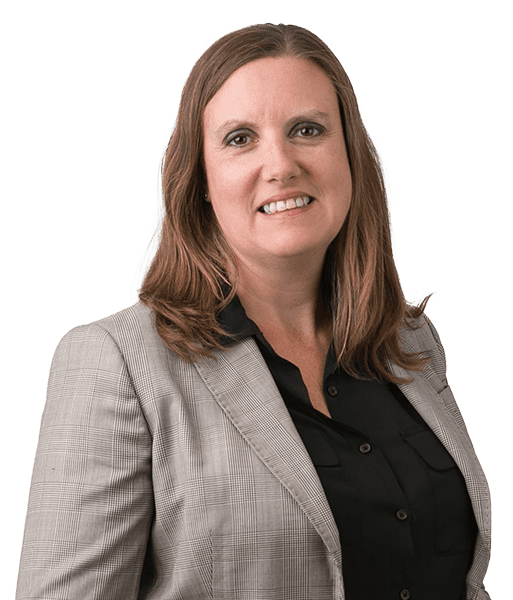 Wendy R. Bennett
Of Counsel
Wendy's practice is focused in the areas of professional design liability and construction liability. Prior to joining MMP&S, Wendy represented diverse actors in the construction industry, including contractors, subcontractors, product designers/suppliers, owners, construction managers, and design professionals. She currently practices at both the federal and state levels, and she has handled many matters filed in private dispute resolution forums, such as mediation and arbitration. Wendy's practice also includes complex cases stemming from public and private construction projects and ranging from residential developments to complex multi-million dollar commercial and institutional projects.
Before embarking on her law career, Wendy spent five years in private architectural practice, where she focused on the design of schools and multi-family, mixed-use developments, and ten years working for the Philadelphia Redevelopment Authority, where she held roles in urban planning, design, and construction management.
Wendy is a member of The Jefferson Society, Inc., a professional organization founded to foster the relationship between architects and attorneys, to leverage the dual professional education and experience of its members as a legal resource for architects and to provide a support network for attorneys practicing in the field of design defect litigation. All members must hold current professional licenses in the practice of both architecture and law.
Wendy graduated cum laude from Temple University Beasley School of Law and holds architectural degrees from both the University of Pennsylvania and the University of Virginia, where she also minored in Architectural History.
Admissions
State of Pennsylvania
State of New Jersey
U.S. District Court for the Eastern District of Pennsylvania
U.S. District Court of New Jersey
U.S. Supreme Court
Education
Temple University Beasley School of Law, J.D., 2008
University of Pennsylvania Graduate School of Design, M. Arch., 1996
University of Virginia School of Architecture, B.S. in Architecture, 1994